Back with MTB Tours and Downhill rides
Mountain biking is addictive! Worse than drugs!
After a couple of months of staying away from my MTB, I'm back with it and I'm looking forward to this season to ride as much as possible and more importantly, without any accidents and injuries! I got my bike serviced and about a week ago. This is how "The Beast" looked after returning back from the service!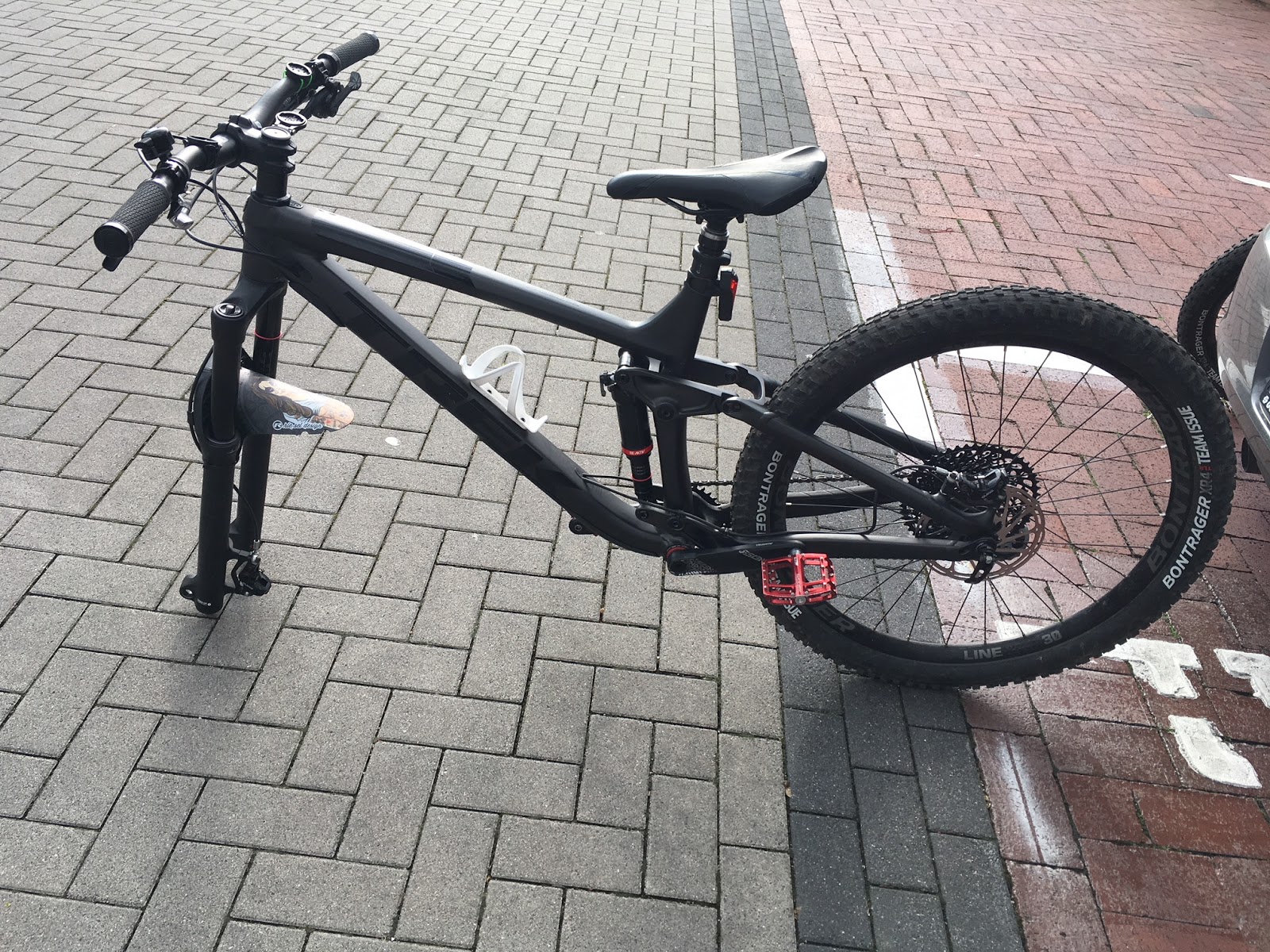 I took it for a spin in the trails around Düsseldorf. I drove for about 30+ km and occasionally I had some strange feelings on my injured knee. The weather just got better that day. It was drizzling and the days before this, we had the storm "Eberhardt" that wrecked havoc near the area! As a result of all this, the trails were mushy and slippery.
At one point, when riding uphill, I got stuck between the roots and I could not pedal anymore as it was too steep. While I tried to put my left leg down to balance, I felt the buckling sensation! This is when I realised that I've got to be extra careful when riding technical trails and probably I will think of using a Knee protector / brace (like the Don Joy brace) that I had during the initial days of my ACL injury! But nevertheless, I continued and was able to complete the planned route. Overall I had a wonderful ride that day and I'm eagerly looking forward to discovering new trails and make new friends!
I would like to share an interesting app called Komoot that I use to plan my MTB tours!
Komoot is a social cycling app that you can use to plan your tours. Once you do so, you have the option to export your tour as a gpx data and import this into any navigation device. This would then give you a turn-by-turn navigation on your bike. I find this really helpful as I can now ride with confidence and just take any unknown terrain!